CV translation Services In Dubai , UAE
Multi Lingua Legal Translation LLC understand that your career aspirations know no boundaries. The demand for international talent is on the rise. Whether you're a skilled professional or a recent graduate, the key to accessing global job markets lies in the quality of your CV.
Our Expertise in Cv Translation
Our team of professionals brings a wealth of experience to the table. We are dedicated to helping you bridge the language gap and enhance your career prospects. As one of Dubai's leading legal translation service providers, we offer specialized CV translation services that cover the wide range of industries and languages.
See How Our Team Process At Work
we follow a structured translation process to ensure accuracy, consistency, and quality in every translated document. Our process involves several stages, each handled by our team of skilled professionals.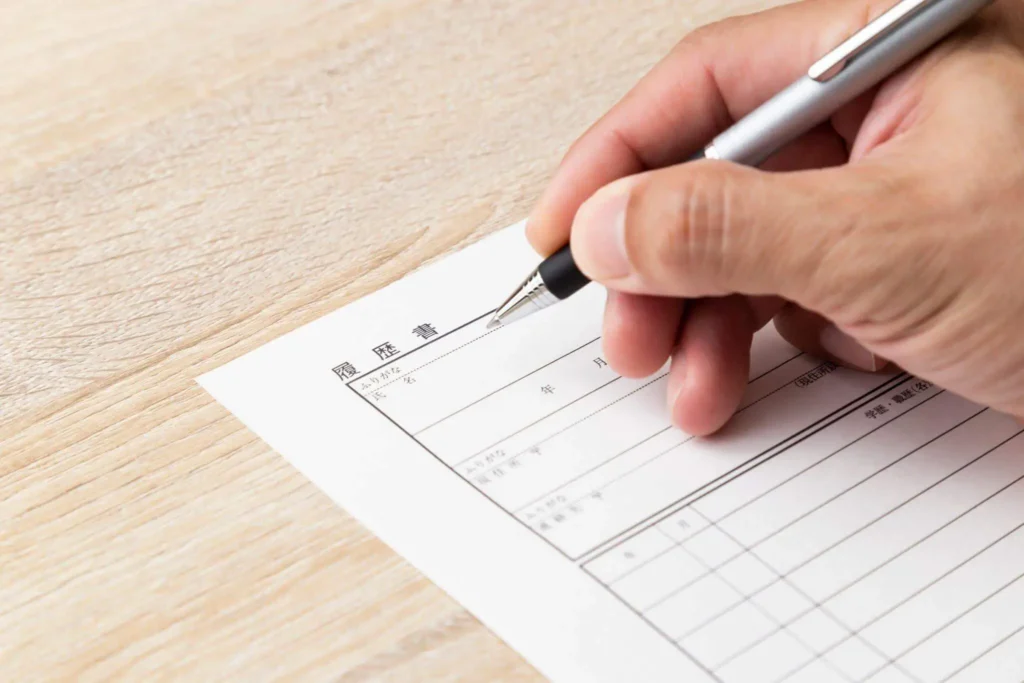 Our Translation Process at Multi Lingua Legal Translation
Upon receiving your CV and translation request, we conduct an initial assessment to determine the scope of the project. We consider factors such as language pair, word count, specialized terminology, and any specific instructions or requirements you may have. This assessment helps us provide you with an accurate quote and timeline for the translation project.
2. Assigning a Translator
Based on the language pair and subject of your CV, we assign a professional translator who specializes in the relevant field. Our translators are native speakers of the target language, ensuring a deep understanding of linguistic and cultural context. We carefully select a translator with expertise in your industry to ensure accurate and industry-specific translations.
The assigned translator begins the translation process, carefully converting your CV from the source language to the target language. They pay close attention to details, ensuring accurate translation of text while maintaining the intended meaning, tone, and context. Our translators have access to resources and tools to aid them in producing accurate and high-quality translations.
4. Editing and Proofreading
Once the initial translation is complete, the translated CV is handed over to our experienced editors and proofreaders. They review the translated document, checking for any errors, inconsistencies, or linguistic issues. Our editing and proofreading team ensures that the translated CV adheres to our strict quality standards, guaranteeing accuracy, clarity, and coherence.
Request a Free Quote Today
Start your translation project with us by requesting a free quote.
Why Choose US for Your CV Translation Needs?
We understand the importance of a well-translated CV that accurately conveys your skills, achievements, and ambitions. We are here to assist you in achieving your professional goals by providing top CV translation services designed specifically to the UAE job market.
Our team of professional translators possesses a deep understanding of both language and culture, ensuring that your CV is accurately translated while maintaining cultural nuances.
We have a vast network of skilled translators who are native speakers of various languages and possess in-depth knowledge of the UAE job market.
We understand that your CV contains sensitive and personal information. Rest assured, our translation process adheres to strict confidentiality protocols. Your data is handled with the utmost care and protected through robust security measures. We value your trust and prioritize the confidentiality.
We recognize that each industry has its own unique terminology and requirements. Whether you are in the fields of finance, technology, healthcare, engineering, or any other industry, we have translators with expertise in diverse sectors who will design your CV translation accordingly. Your translated CV will resonate with potential employers, skills and experience .
We recognize that time is of the essence when it comes to job applications. Our team is dedicated to delivering your translated CV within the agreed-upon timeframe without compromising on quality. We strive to exceed your expectations by providing efficient and prompt services.
We believe that professional CV translation should be accessible to everyone. Our services are competitively priced to ensure affordability without compromising on the quality of translations. We offer transparent pricing with no hidden costs, enabling you to receive exceptional value for your investment.
Frequently asked question
Absolutely! In addition to CV translation, we offer translation services for cover letters and LinkedIn profiles. A professionally translated cover letter and an impactful LinkedIn profile can further enhance your job application. Our translators ensure that these documents effectively convey your qualifications and make a strong impression on potential employers.
Yes, we understand that some situations require urgent translations. We offer an express service for clients with time-sensitive requirements. Please inform us of your urgency, and we will do our best to accommodate your needs and deliver the translated CV within the desired timeframe.
The cost of our CV translation services depends on factors such as the language pair, word count, additional services requested, and turnaround time. We provide transparent pricing and will provide you with a detailed quote based on your specific requirements. Our prices are competitive, ensuring you receive excellent value for your investment.