English Translation Services In Dubai
Experience the difference of working with a dedicated and professional language solutions provider. Whether you need legal translations, business documents, or any other language service, Multi Lingua Legal Translation LLC is here for you.
Our Expertise In English Translation
Diverse Industry Knowledge
Whether you operate in the legal, business, medical, or technical sectors, our team is well-versed in the terminology specific to your industry. This ensures that we don't just translate words but convey the intended meaning accurately, maintaining the integrity and clarity of your documents.
Certified Translations
For documents that require an extra level of authentication, we offer certified translation services. Our certified translations are accepted by government agencies, embassies, and official institutions, providing you with the assurance that your translated documents meet the required standards.
Our English Translation Team: Native Experts
We are pleased to share that our English translation Dubai team comprises native speakers who bring not only linguistic proficiency but also an innate understanding of the culture and nuances of the English language.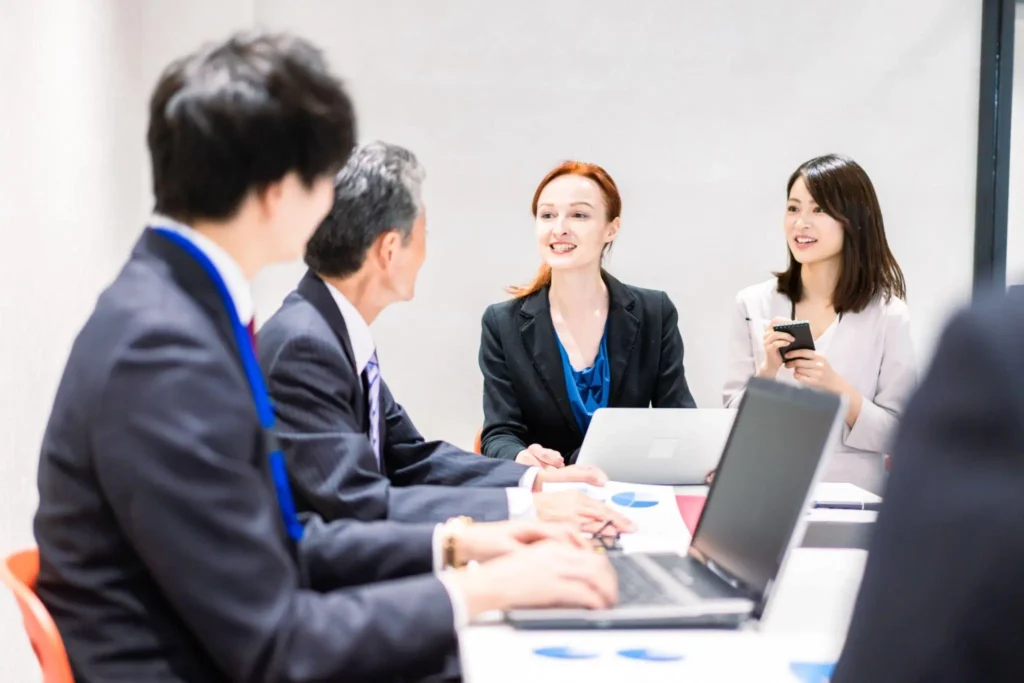 Languages We Serve From English Translation To
Our ability to provide high-quality english translation dubai services in a wide range of languages.
Arabic to  english
Chinese to  english
Dutch to  english
English to  english
French to  english
German to  english
Italian to  english
Japanese to  english
Korean to  english
Portuguese to  english
Russian to  english
Spanishto  english
Swedish to  english
Turkish to  english
Urdu to  english
Request a Free Quote Today
Start your translation project with us by requesting a free quote.
Our English Language Translation services
We offer a comprehensive range of professional english translation services in dubai and language-related services to meet your diverse needs. Our services include:
We specialize in precise translations of legal documents, including contracts, court rulings, agreements, and more, in multiple languages.
Our expert interpreters are available for legal proceedings, meetings, conferences, and any situation requiring real-time language assistance in various languages.
Translation in Multiple Languages
We offer English language translation services not only in English but also in Arabic, Chinese, Dutch, French, German, Italian, Japanese, Korean, Portuguese, Russian, Spanish, Swedish, Turkish, Urdu, and more.
If required, we can arrange for notarization of translated documents for additional legal validity.
We provide assistance in the attestation and authentication of legal documents to ensure their validity and acceptance in various jurisdictions.
Specialized Legal Translations
We handle specialized legal areas such as intellectual property, immigration, family law, and more, ensuring accurate and contextually appropriate translations.
Our team can provide certified translations that are accepted by legal authorities and institutions.
We cater to a wide range of languages to accommodate the diverse needs of our clients.
Frequently asked question
Absolutely. We understand the importance of confidentiality and take it seriously. We have strict confidentiality agreements in place with our translators, and your documents are handled with the utmost discretion and security. Rest assured that your information will remain confidential throughout the translation process.
The cost of a translation project is determined based on several factors, including the word count, complexity of the content, turnaround time, and any additional services required. We provide transparent and competitive pricing, tailored to meet your specific needs. Contact us with your project details, and we will provide you with a detailed quote.
Yes, we offer revision and editing services to ensure that the final translation meets your expectations. If you have any specific requirements or feedback, our team will be happy to accommodate them and make the necessary revisions.