German Legal Translation in Dubai
To navigate the complexities of legal documents in the German language, UAETranslation.ae offers top German legal translation services, tailored to meet the unique demands of the Dubai market.
Request a Free Quote Today
Boost your business's global presence with UAETranslation.ae's expert language solutions.
The Importance of Accurate Legal Translation
Legal translation holds a significant place in the realm of international business transactions. It goes beyond mere linguistic conversion, encompassing the nuanced interpretation of legal terminologies and concepts. Any misunderstanding or misinterpretation of legal documents can lead to costly errors, legal disputes, and reputational damage. Here's where UAETranslation.ae steps in, providing meticulous and precise German legal translation services that ensure your legal documents retain their intended meaning and validity.
Expertise and Experience in German Legal Matters
UAETranslation.ae stands out in the competitive landscape of German Legal Translation in Dubai due to its team of experienced and qualified professionals. The company boasts a pool of linguists who specialize in German legal terminology, possessing a deep understanding of the intricacies of both legal and linguistic frameworks. This expertise enables them to accurately translate contracts, agreements, court documents, and other legal materials, preserving the legal nuances and semantics of the original text.
Tailored Solutions for Dubai's Business Environment
Dubai's thriving business ecosystem is a melting pot of cultures and languages. To effectively engage with clients, partners, and regulatory bodies, businesses must communicate in a language that resonates with their target audience. UAETranslation.ae recognizes this need and goes beyond basic translation by offering contextually relevant solutions. The translation experts at UAETranslation.ae ensure that legal documents not only adhere to linguistic accuracy but also align with cultural norms and legal requirements specific to Dubai and the wider UAE.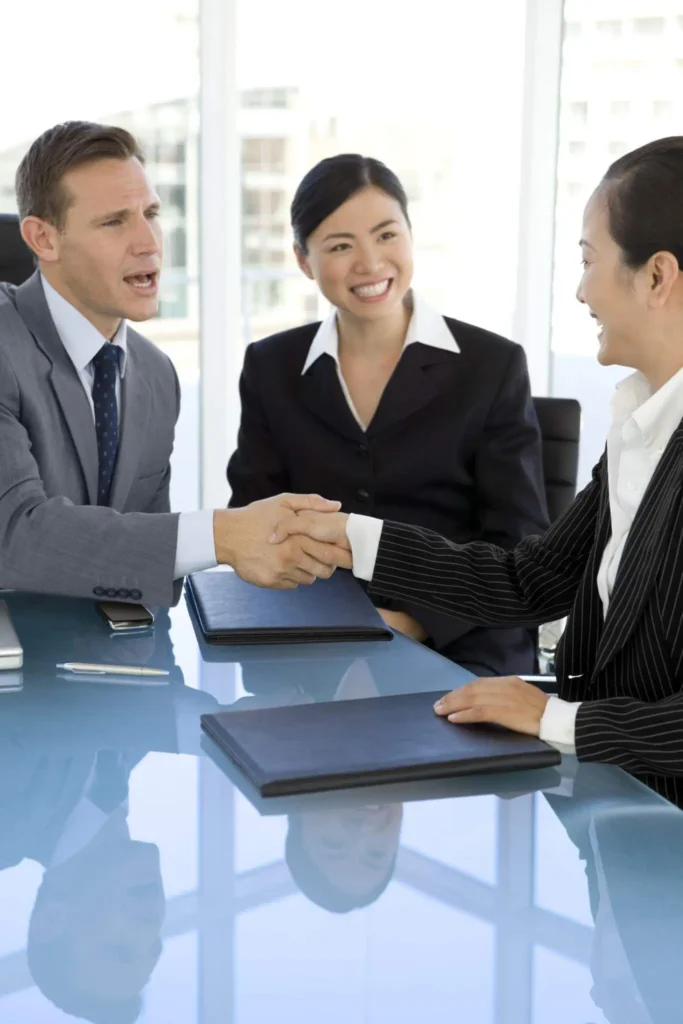 Why Choose UAETranslation.ae for Your German Legal Translation Needs
German Legal Translation in Dubai
When it comes to German legal translation in Dubai, UAETranslation.ae rises above the competition, offering a suite of unparalleled advantages that set us apart as your ultimate language solutions partner.

At UAETranslation.ae, we take pride in our team of seasoned linguists who possess an intricate understanding of both legal intricacies and linguistic nuances. Our language experts specialize in German legal terminology, ensuring that your legal documents are accurately translated while preserving the integrity and essence of the original text. With years of experience in the field, we are equipped to handle the most complex legal documents with finesse and precision.

Dubai's cosmopolitan environment demands more than mere translation – it requires a deep appreciation of cultural sensitivities and local norms. UAETranslation.ae excels in providing contextual translations that resonate with the diverse audience in Dubai. Our translations go beyond words; they reflect an understanding of local practices and legal requirements, giving you a competitive edge in the local market.

Quality is the cornerstone of our operations. Every translation project at UAETranslation.ae undergoes a rigorous quality assurance process, involving meticulous proofreading, cross-referencing, and review by experienced professionals. This meticulous approach ensures that the final translation is not only accurate but also maintains its legal and linguistic authenticity.

We understand that legal documents often contain sensitive information. At UAETranslation.ae, data security and confidentiality are of paramount importance. We have stringent measures in place to safeguard your confidential information and adhere to global standards of data protection. You can trust us to handle your documents with the utmost care and discretion.
Enhance Your Business with UAETranslation.ae
When it comes to German legal translation in Dubai, UAETranslation.ae is the partner you can trust. With a team of dedicated professionals, a commitment to excellence, and a keen understanding of Dubai's unique business landscape, we are poised to elevate your business's global reach. Let us be your bridge to effective communication, cultural understanding, and legal compliance.