Arabic Press Release Translation
Welcome to UAE Translation - Your Trusted Partner for Arabic Press Release Translation in Dubai and Across the UAE!
Request a Free Quote Today
Ready to reach your Arabic-speaking audience effectively?
Expert Arabic Translators at Your Service
At the heart of our services are our expert Arabic translators who possess both linguistic mastery and subject matter expertise. With a meticulous eye for detail, they ensure that each press release is accurately translated, capturing not just the words but also the intended message and tone. Our translators are well-versed in industry-specific terminology, ensuring that your press releases retain their impact and significance.
Cultural Sensitivity and Relevance
We understand that translation is not just about words; it's about conveying the essence and cultural nuances. The UAE's cultural diversity demands a keen understanding of these intricacies. Our translators are not only language experts but also cultural enthusiasts who ensure that your press releases are culturally relevant, resonating with your target audience on a deeper level.
Quality Assurance for Impeccable Results
Our commitment to excellence extends beyond translation. Every translated press release undergoes rigorous quality assurance and proofreading. Our team of skilled proofreaders meticulously reviews each document to eliminate any errors, inconsistencies, or inaccuracies. The result is a polished and error-free press release that maintains the integrity of the original content.
Why Choose UAE Translation for Your Arabic Press Release Translation Needs?
Our experienced translators will work on your press release, maintaining accuracy, style, and context.

Our team consists of skilled linguists who are not only fluent in Arabic and English but also possess a deep understanding of the cultural nuances and regional variations that play a crucial role in effective communication.

We understand the significance of precision when it comes to press release translation. Our translators ensure that every word is accurately translated while maintaining the essence and tone of the original content.

Cultural context matters, especially when dealing with press releases. Our translators ensure that your press releases are culturally sensitive and resonate with your Arabic-speaking audience.

In the fast-paced world of media and communication, timing is crucial. We are committed to delivering your translated press releases within your specified timeframe, without compromising on quality.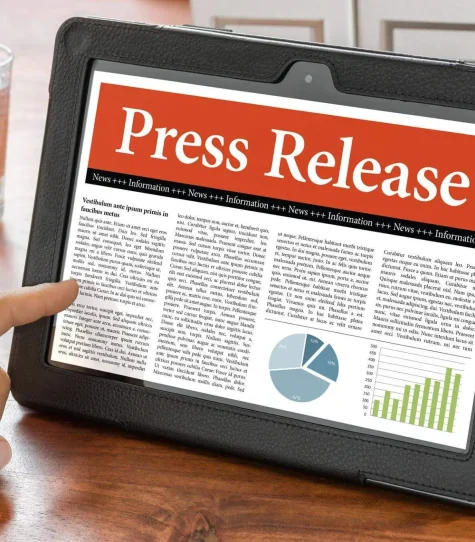 Arabic Press Release Translation
Get in touch with us today for reliable Arabic press release translation services in Dubai and throughout the UAE. Your success is our priority.